You can upgrade your Premium membership plan directly in your account settings. Please do remember that the upgrade is not effective immediately, but on the date of the next premium membership renewal.
Please go to your account settings and click on "Premium & Bills".
There click on the green button "Change your Plan". You will be redirected to our membership page in order to change your plan: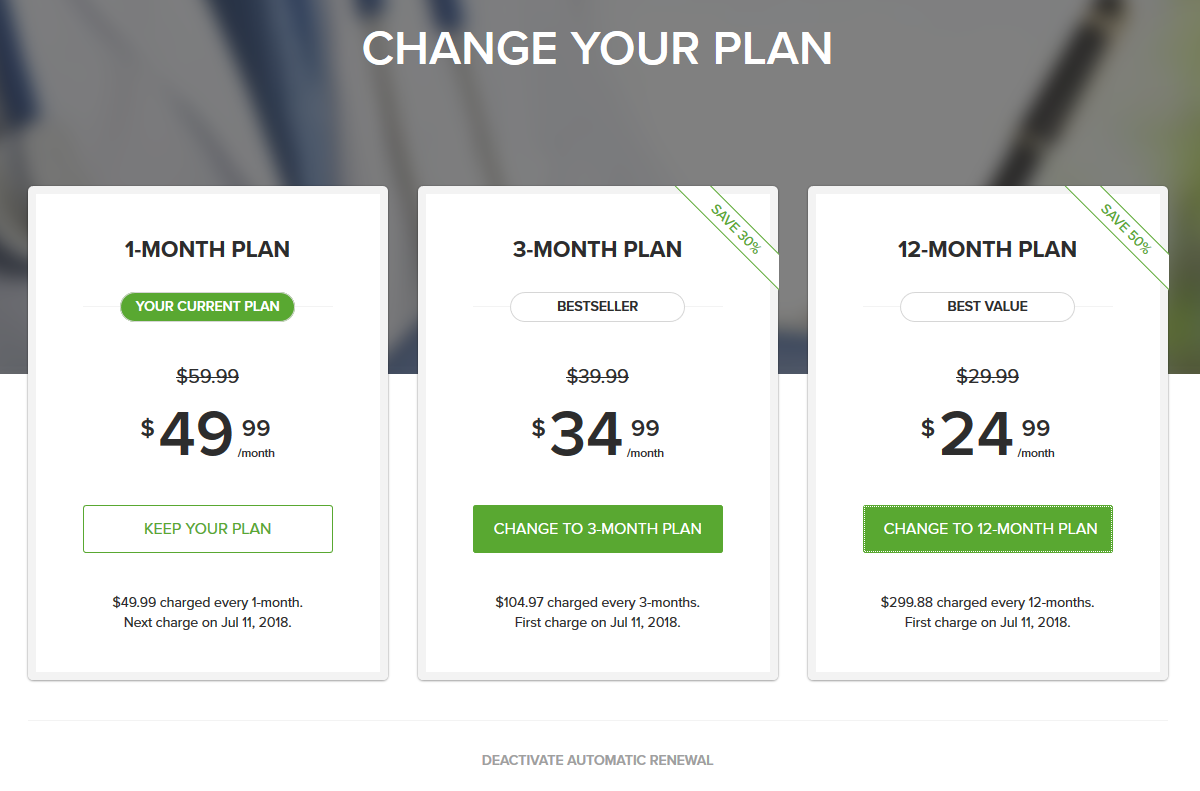 Please choose the plan you will want to start once your current one expires.
Finally, confirm your decision:
Your new premium membership plan will now be displayed as "Upcoming plan" in your account settings under "Premium Membership & Bills".