At Lecturio you can create your own medical test to assess your learning progress and see which subjects you need to focus on, as well as to prepare for your USMLE! The test interface even simulates the real USMLE conditions. Here's how it goes:
1) Go to your curriculum page and click on "Qbank" on the left side menu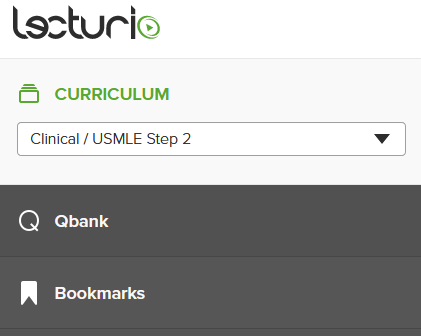 2) Select the specific Qbank you want to use
3) Now you can create your test! Decide if you want to activate the Tutor Mode and the Timer. The Tutor Mode will give you the right answer to the questions and corresponding explanations after you've selected your answer. If you activate the Timer, you will have a specific amount of time to complete your test. 
4) Select the subjects that you want to be tested on (if you select "Subjects", all subjects will be included)
5) Select the organ systems that you want to be tested on (if you select "Systems", all organ systems will be included)

6) Now please enter the number of questions you want to have in your test (max. 40 questions)
7) Click on "Start Test"