Signing up is easy and takes less than one minute:
Just visit our homepage, click "Start Now" and create your own profile.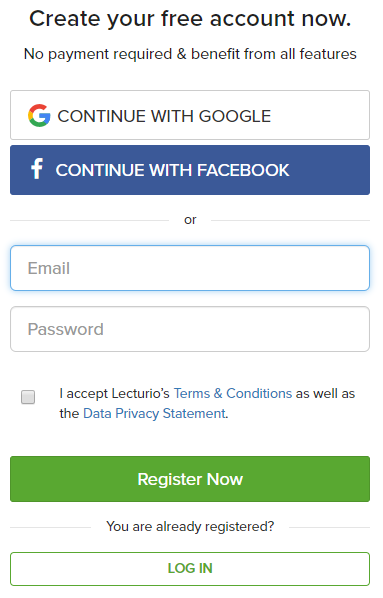 You can register directly with your Google or Facebook login, or simply enter your e-mail address and a password in the box below the Facebook button. Please note that when registering you are accepting our terms of use.
After entering your e-mail address, you will receive a verification e-mail. Please click on the link in this e-mail to confirm your account. By clicking on the link you will be registered at Lecturio. You will now be able to start your 24-hour free trial when visiting the site. After those 24 hours, you will have access to the free content until you purchase a Premium membership.
So please make sure that you have entered your address correctly, otherwise we can't send you the link.