Do you have a question?
You can ask content-related questions about individual lectures in our forum below the web player. The questions are forwarded to the respective lecturer and answered as soon as possible. You will find the answer directly in the forum.
To add a new comment enter your post directly under the video player ("Ask Questions").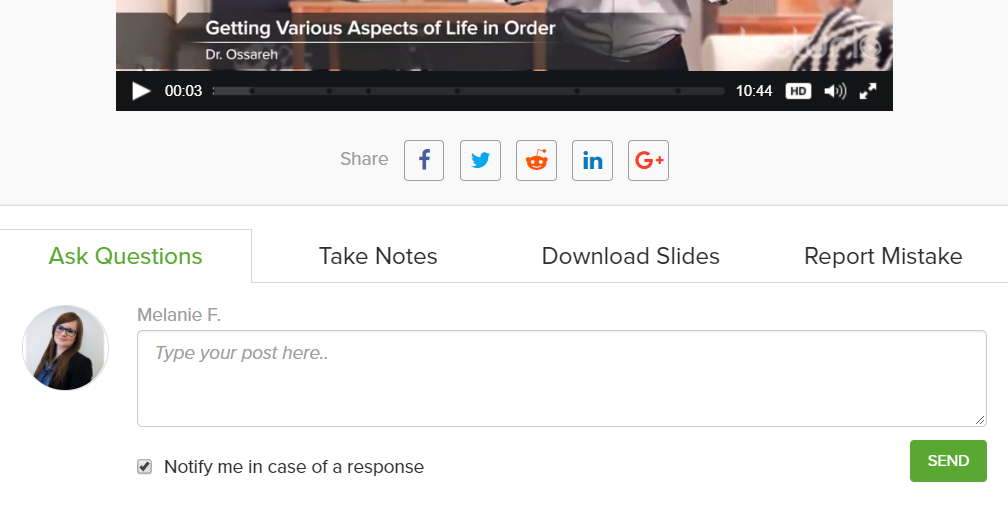 To view older comments, please click on "show all". 
If you check the box under your comment you'll get an email for each new comment on this lecture.
In case a mistake attracts your attention, there is a "Report Mistake" button below the lecture. To provide a better service it would be very helpful for us, if you reported the issue.